Home
Paella on the beach, tapas on a riverbank, pasta in an old shoe factory or simply at home in your own backyard.
Through our mobile kitchen we cook and serve authentic Mediterranean dishes on the spot. Everyone can have a look in our pots and pans while we are working. Because we cook on location we serve our meals extremely fresh. We don't like using hot pots or any other device that keeps the food warm but overcooks it at the same time. We much rather serve our food directly from the pan. It does not only make the food taste better, but also makes it easier for us to estimate the amount of ingredients we need so we don't waste anything. Of course using fresh products always leaves some bits and pieces. But we found the best way to recycle them: we give it to our very own Binnenveldse Piglets. If they get enough of our cooking, they will appear on our menu themselves.
The type of food that is served in the Mediterranean kitchen is excellent for this kind of approach. It consists mostly out of simple dishes that only use a handful of different ingredients. We only use fresh products; no pre-made sauces or desserts or other artificial products. We much rather make everything ourselves .
That is why we always know exactly what goes into our dishes and what makes it easy for us to cater to your every wish. Whether it's an allergy, diet or simply a personal preference, we're open to your ideas about what the menu should be and how to serve the food. Anything is possible: tapas with drink or a luxury dinner, a simple one-pot dish like a paella or an elaborate buffet.
Here you will find some examples of what is possible. Of course you can mix and match as you like.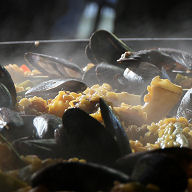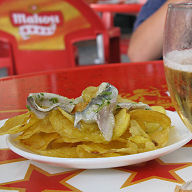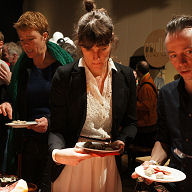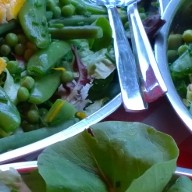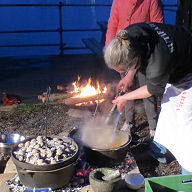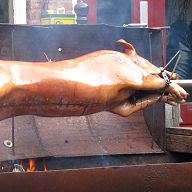 Prices depend on the dishes that are served, the amount of guests and the location. If you want a detailed offer, please call us or send us an email. We're happy to provide you with more information.