15-6-2014 All day breakfast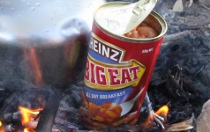 Op Koop/winkel/feest- en vaderzondag heeft Loburg iets heel bijzonders voor alle vaders, bijbehorende gezinnen en iedereen die van het mooie weer wil genieten. Butifarra zorgt voor een heerlijk ontbijtje voor iedereen! Of je nou je ontbijt om 11:00 of om 15:00 wil… van ons mag je heerlijk uitslapen!
Kies zelf een heerlijk gerecht uit, ga lekker zitten, Leonard of Sam maken het a la minute voor je klaar en Loburg zorgt voor de drankjes. Niet reserveren, geen gedoe, lekkere zomerse salsa op de achtergrond. Dat is pas verwennerij!!